Perdue calls on legislature to "reach down deep" do more for schools
Post on June 26, 2012 by Clayton Henkel
8 Comments »
Print This Post
Governor Bev Perdue avoided saying she was leaning toward a veto of the General Assembly's $20.2 Billion budget on Tuesday, choosing instead  to urge lawmakers to keep working on the state's spending plan.
The compromise budget passed last week by the Republican-led legislature would leave schools with $189 million less next year than they currently have to educate 12,000 more kids.
Perdue told reporters while Speaker Thom Tillis and Senate President Phil Berger rejected her initial request to find more money for education, she is hopeful they will earmark more funds in a supplemental budget bill before they adjourn.
"My message to them while they are in session, while they are working on another money bill, if they are, while they have three to four days to get legislation done, is to keep working for the kids of North Carolina," said Perdue.
After Perdue's brief press availability, Tillis and Berger issued the following joint statement:
"If Gov. Perdue truly cares about the best interests of North Carolina, she will sign this budget. From students attending public schools, to drivers filling up their tanks, to Medicaid patients recovering in our hospitals, every North Carolinian benefits from this budget. A veto would show that Gov. Perdue is more interested in playing politics than in budgeting responsibly."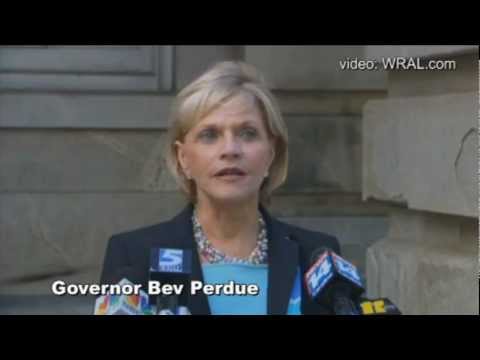 This entry was posted in Uncategorized. Bookmark the permalink.