Making the case for decent and affordable housing
Post on July 13, 2012 by Clayton Henkel
1 Comment »
Print This Post
Chris Estes, the long-time head of the North Carolina Housing Coalition, will assume the top spot as president and CEO of the National Housing Conference in Washington, DC later this month.
This weekend, Estes joins us on News & Views with Chris Fitzsimon to talk about regional growth, the shortage of affordable rental housing amid a rise in foreclosures, and the need for more funding for the N.C. Housing Trust Fund.
(The final state budget  for FY 2012-2013 included a $7.8M one-time cut to the Trust Fund, but diverted funds from the national mortgage settlement to backfill that cut.)
For a preview of Estes' radio interview, click below: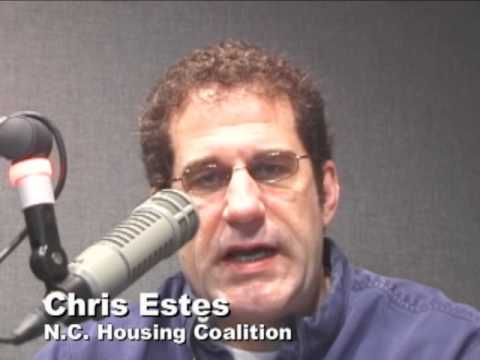 This entry was posted in Uncategorized. Bookmark the permalink.