Hagan: Yes, the country is better off than four years ago (audio)
Post on September 5, 2012 by Clayton Henkel
22 Comments »
Print This Post
"Are you better off than you were four years ago?"  is the question Republicans have been pushing this week as Democrats hold their national convention in Charlotte.
U.S. Senator Kay Hagan says the answer is a resounding "Yes!"
Hagan says voters need to think back to late 2008, when the country was losing an average of 800,000 private sector jobs a month.
And while the recovery has been slower than many would like, she says the country has added more than 4.5 million private-sector jobs over the past 29 months.
Hagan says manufacturing and the auto industry are seeing a turnaround. Home foreclosures are finally falling.
The Senator says America is also better off for the passage of President Obama's health care reform law. She notes prior to the signing of the Affordable Care Act, health insurance companies were free to cap, deny, and cancel coverage without explanation.
Hagan joins us this weekend on News & Views to talk about the presidential campaign, the work that lies ahead in improving the economy, and the role women will play in deciding who ultimately wins this November. For a preview of Senator Hagan's interview with Chris Fitzsimon, click below: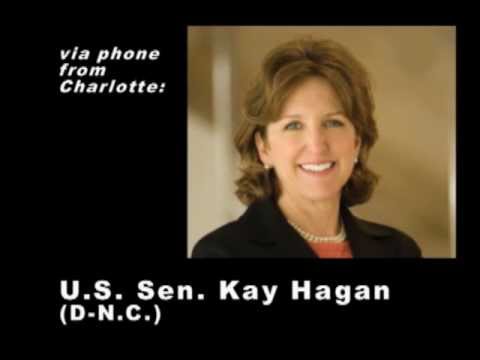 This entry was posted in Uncategorized. Bookmark the permalink.