Chairman: 'Broken' education rhetoric is nonsense (video)
Post on September 11, 2012 by Clayton Henkel
Comments Off
Print This Post
The chairman of the State Board of Education says the political message that North Carolina's education system is broken and needs to be fixed is 'nonsense.'
Dr. Bill Harrison said Tuesday it is frustrating to hear some politicians broadly disparage public education, at the same time teaching professionals are starting the new school year with fewer resources and another round of budget cuts.
"Certainly we need to do better than we are doing, but a system that has seen a graduation rate increase as we've increased over the past five years, that's not a broken system," Harrison explained. "We're graduating more students than ever before, to a higher level than ever before."
Harrison joins us the weekend on News & Views to discuss teacher morale, the new Common Core State Standards, the expansion of charter schools, and voucher proposals that would use taxpayer dollars to subsidize private schools.
For a preview of Dr. Harrison's interview with Chris Fitzsimon, please click below: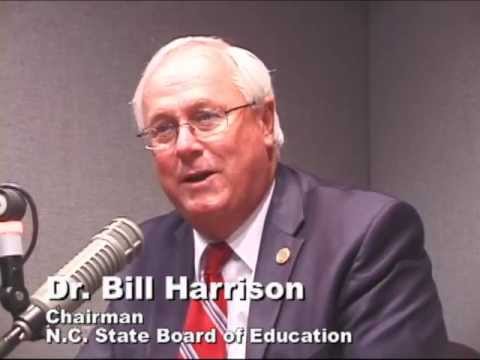 This entry was posted in Uncategorized and tagged budget, Education. Bookmark the permalink.