Crucial Conversation – Mediating Incentive Use (video)
For those unable to attend Thursday's Crucial Conversation luncheon with UNC-Chapel Hill Professor Bill Lester, we hope you will take the opportunity to watch the program, which is now available on NC Policy Watch's You Tube channel.
During his presentation, Dr. Lester unveiled an important new study entitled "Mediating Incentives."  According to Lester, there are circumstances in which business incentives can work — if we're smart about where, when and how we pursue them.
Click below to view the program in its entirety.
We hope you will also consider joining us Thursday (September 27th) for our next guest speaker Kim Bobo,  Founder and Director of the national advocacy organization, Interfaith Worker Justice.: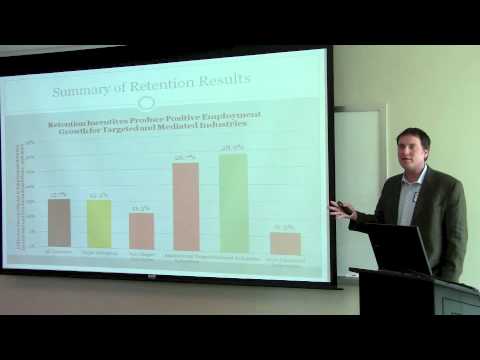 This entry was posted in Uncategorized. Bookmark the permalink.