Consumer advocates push back against the return of high-cost, payday lending in NC (video)
Posted By Clayton Henkel On October 22, 2012 @ 11:46 am In Uncategorized | Comments Disabled
Payday lending has been illegal for more than a decade in North Carolina. But now Regions Bank is offering a product known as a "Ready Advance" loan, that consumer advocates say is just as bad as traditional storefront payday loans.
Al Ripley [1] with the N.C. Justice Center says the out-of-state bank is exploiting a federal loophole that allows banks to ignore the state's usury laws and charge consumers triple-digit interest rates.
Ripley joined us over the weekend on News & Views to discuss how these payday loans work, and why the Commissioner of Banks and NC Attorney General should stop the practice.
A recent study [2] by The Pew Charitable Trusts found that Americans spend $7.4 billion per year on payday loans.  Rather than being used to cover quick, unexpected emergencies, consumers using payday loans found themselves in debt for an average of five months.
North Carolina's Legislative Black Caucus has also taken a stand [3] against this type of financial product.
Regions has denied [4] that their product is a payday loan.
To hear Ripley's full [5] radio interview with Chris Fitzsimon, visit the Radio Interview section [6] of the NC Policy Watch website, or click below for a short excerpt: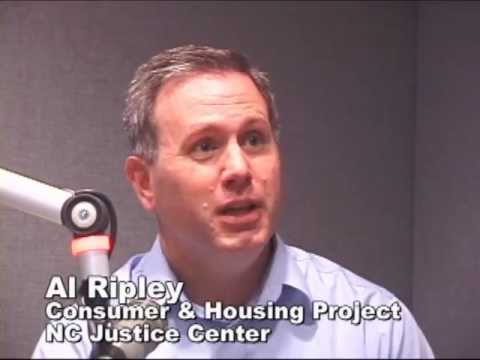 [7]
---
Article printed from The Progressive Pulse: http://pulse.ncpolicywatch.org
URL to article: http://pulse.ncpolicywatch.org/2012/10/22/consumer-advocates-push-back-against-the-return-of-high-cost-payday-lending-in-nc-video/
URLs in this post:
[1] Al Ripley: http://74.220.215.210/~ncjustic/?q=node/93
[2] recent study: http://www.pewstates.org/research/reports/who-borrows-where-they-borrow-and-why-85899405043?p=1
[3] taken a stand: http://pulse.ncpolicywatch.org/2012/10/12/legislative-black-caucus-assails-payday-lending-bank/
[4] denied: http://www.newsobserver.com/2012/09/18/2352194/regions-bank-assailed-for-payday.html#storylink=misearch
[5] full: http://www.ncpolicywatch.com/2012/10/22/the-n-c-justice-centers-al-ripley-discusses-the-push-by-regions-bank-to-flout-state-law-and-make-payday-loans-in-north-carolina/
[6] Radio Interview section: http://www.ncpolicywatch.com/category/radioandvideo/radio-interviews/
[7] Image: http://www.youtube.com/watch?v=iQPRmpBXbMU
Click here to print.