Rep. Pittman's rationale for semi-automatic weapons (video)
Post on February 5, 2013 by Chris Fitzsimon
6 Comments »
Print This Post
One of the speakers at Tuesday's pro-gun rally at the General Assembly was Rep. Larry Pittman, perhaps best known for sending an email last year calling for the execution of abortion providers.
Pittman explained to the pro-gun crowd that the reason people need semi-automatic assault weapons is not for hunting or personal protection. It is to fight the government. Watch his remarks below.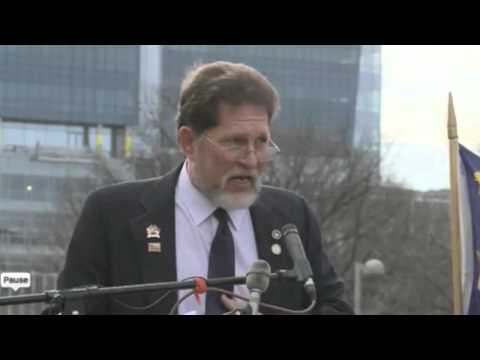 This entry was posted in Uncategorized. Bookmark the permalink.