Rep. Pittman's rationale for semi-automatic weapons (video)
One of the speakers at Tuesday's pro-gun rally [1]at the General Assembly was Rep. Larry Pittman, perhaps best known for sending an email last year [2]calling for the execution of abortion providers.
Pittman explained to the pro-gun crowd that the reason people need semi-automatic assault weapons is not for hunting or personal protection. It is to fight the government. Watch his remarks below.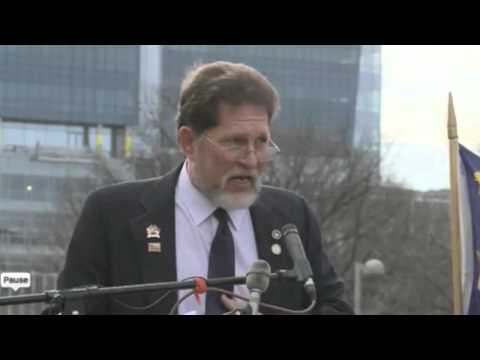 [3]