Thousands march on NC General Assembly protesting GOP agenda, inequality (audio postcard)
Post on February 10, 2013 by Clayton Henkel
Comments Off
Print This Post
Thousands of North Carolinians took to the streets of Raleigh Saturday to protest a laundry list of issues advanced by the Republican-controlled legislature.
Marchers spoke out against proposed voter ID legislation, the state's rejection of Medicaid expansion, steep cuts to unemployment benefits, possible changes in funding for the UNC-system, and last year's constitutional amendment banning gay marriage.
For some of the sights and sounds from the 7th annual Historic Thousands on Jones Street march, click below: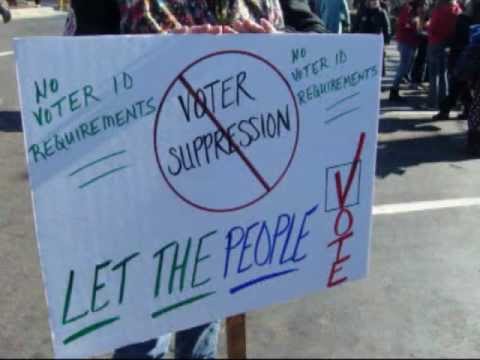 This entry was posted in Uncategorized. Bookmark the permalink.