Senate poised to give final approval to unemployment benefits cuts (video)
Post on February 13, 2013 by Clayton Henkel
1 Comment »
Print This Post
The N.C. Senate is expected to give final approval Wednesday to House Bill 4, legislation that will sharply reduce the amount and duration of unemployment benefits for jobless North Carolinians.
Sen. Bob Rucho, who urged his colleagues to reject a handful of Democrat-sponsored amendments Tuesday to ease the impact on the unemployed, says the bill will pay off the state's $2.5 billion debt to the federal government within three years.
Critics say the bill would:
Cut the maximum benefit amount by 1/3 to $350 per week.
Cut the maximum weeks of benefits from the standard of 26 weeks to a sliding scale of 12-to-20 weeks.
Make it harder for many lower-income, temporarily laid off and seasonal workers to qualify for any unemployment benefits.
End eligibility for workers leaving jobs due to health or family issues.
Shut down federally-funded Emergency Unemployment Compensation (EUC) extension benefits — cutting off federal jobless aid to 170,000 unemployed North Carolina workers and their families on July 1, 2013.
One more vote by the Senate and the bill heads to Gov. Pat McCrory's desk. To hear a portion of Tuesday's debate click below: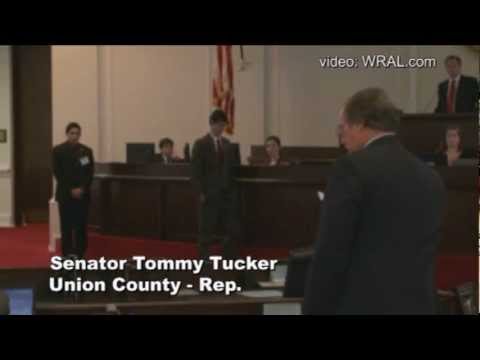 This entry was posted in Uncategorized. Bookmark the permalink.