Fate of Dix Park lease now lies with the NC House (video)
Post on March 26, 2013 by Clayton Henkel
2 Comments »
Print This Post
It will now be up to the NC House to decide whether to preserve the original contract between then-Governor Bev Perdue and the City of Raleigh to lease the Dorothea Dix campus for a "destination park."
The NC Senate voted 29-21 on Tuesday to scrap the deal that was inked three months ago, which would require the city would pay $500,000 a year to lease the land.
Republican Senator Ralph Hise told the chamber it was their "duty" to revisit the lease, assess the value of the land, and determine the needs of the Department of Health and Human Services, which maintains  offices on the property.
Democratic Senator Josh Stein said it was a farce to suggest this was about mental health services, noting there's no intention by legislators to re-open or renovate Dix Hospital:
"This is about a lease you didn't like, because it was signed by a governor you didn't like, with a city you don't like. That's what this is about."
Four Republican Senators (Sens. Chad Barefoot, Tamara Barringer, NealHunt, and Jeff Tarte) split with the majority and voted against Senate Bill 334.  None of them spoke during Tuesday's floor debate.
To watch highlights from Tuesday's Senate debate, click below: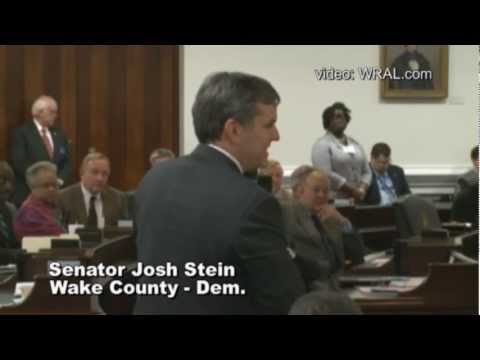 This entry was posted in Uncategorized. Bookmark the permalink.