Legal Aid feels the strain under sequester cuts (video)
Post on April 30, 2013 by Clayton Henkel
Comments Off
Print This Post
Last week, Congress stepped in to give the Federal Aviation Administration the flexibility it needed to put thousands of furloughed air traffic controllers back on the job. But while lawmakers found the political will help alleviate lengthy delays at the nation's airports, other programs hard hit by sequestration cuts are unlikely to see the same quick fix.
George Hausen, executive director for Legal Aid of North Carolina, says the sequester means $550,000 less in federal support this year through the Legal Services Corporation. That means some low-income, disadvantaged clients in North Carolina may get turned away, even if they do have a strong case.
Hausen joined us over the weekend on News & Views to discuss the impact of federal and state cuts on Legal Aid. To hear an excerpt of that interview, click below. To hear the full segment, visit the Radio Interview section of the NC Policy Watch website: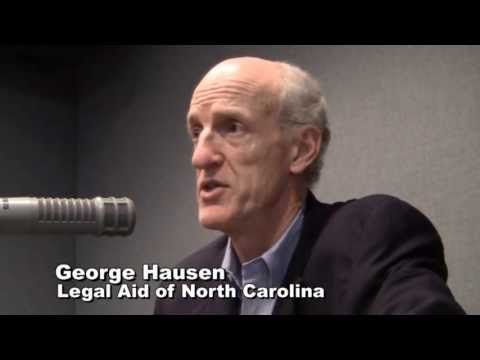 This entry was posted in Uncategorized. Bookmark the permalink.