Rep. Martin: Benefits cutoff "shortsighted and callous" (audio)
Posted By Clayton Henkel On July 1, 2013 @ 7:20 am In Uncategorized | Comments Disabled
July 1st marks the start of major changes to North Carolina's unemployment insurance system. Extended federal unemployment benefits for 70,000 North Carolinians came to an end on Sunday.
For those who find themselves jobless moving forward, they will receive smaller unemployment checks with those benefits lasting for a much shorter period.
Rep. Grier Martin [1] says with an unemployment rate of  8.8 percent, North Carolina is making a mistake to prematurely end the federal extension of benefits:
"This is both shortsighted and callous. It makes no sense from a moral point of view, and I really don't think it makes sense from an economic point of view," explained Martin over the weekend on News & Views.
The decision to cutoff aid to the long-term jobless comes at a time that unemployed workers in the Tar Heel state outnumber available jobs by three-to-one [2].
Rep. Martin discusses the impact of the benefits cutoff on the economy below. To hear the full interview [3] with the Wake County representative's thoughts on state budget negotiations and tax reform, visit the Radio Interview section of the NC Policy Watch website where you can download a podcast or listen online.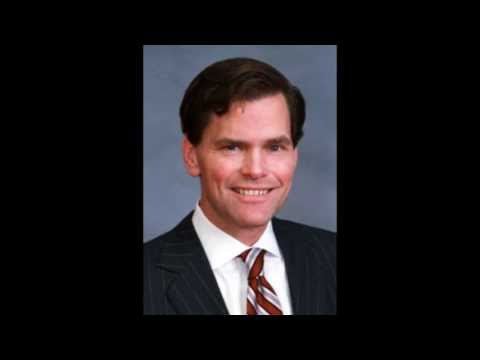 [4]
---
Article printed from The Progressive Pulse: http://pulse.ncpolicywatch.org
URL to article: http://pulse.ncpolicywatch.org/2013/07/01/rep-martin-benefits-cutoff-shortsighted-and-callous-audio/
URLs in this post:
[1] Rep. Grier Martin: http://www.ncleg.net/gascripts/members/viewMember.pl?sChamber=H&nUserID=487
[2] three-to-one: http://www.ncjustice.org/?q=budget-and-tax/prosperity-watch-issue-26-no-4-unemployed-workers-still-outnumber-available-job
[3] full interview: http://www.ncpolicywatch.com/2013/07/01/rep-grier-martin-discusses-the-renewed-push-for-a-restrictive-voter-id-law-and-the-shortsighted-decision-to-cutoff-federal-benefits-for-ncs-long-term-joblesss/
[4] Image: http://www.youtube.com/watch?v=SI5kOJacEfw
[5] Unemployment drops as 70,000-plus jobless North Carolinians face July 1 cliff (with county-level chart): http://pulse.ncpolicywatch.org/2013/06/21/unemployment-rate-down-slightly-as-71000-north-carolinians-face-july-1-cut-off-with-county-level-chart/
[6] Moral Monday draws largest crowd yet; protesters blast plans to cut jobless benefits (audio postcard): http://pulse.ncpolicywatch.org/2013/06/24/moral-monday-draws-largest-crowd-yet-protesters-blast-plans-to-cut-jobless-benefits-audio-postcard/
Click here to print.