Moral Monday protesters to House: Reject bill limiting women's choice (HB695)
Post on July 8, 2013 by Clayton Henkel
1 Comment »
Print This Post
In advance of the NC House taking up a restrictive anti-abortion bill on Tuesday, women dominated  the tenth Moral Monday protest, calling on lawmakers to reject the measure. Many in the crowd criticized conservative lawmakers for pushing the bill through the Senate last week with little public input or notice. Other said they wanted to take a stand for women's access to safe and legal reproductive care.
To hear some of the Moral Monday demonstrators in their own words, click below: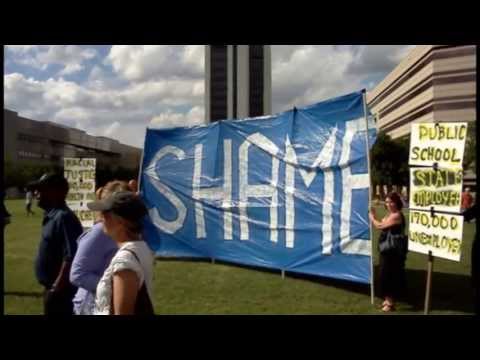 This entry was posted in Uncategorized. Bookmark the permalink.