House Majority Leader admits true objective of abortion bill (VIDEO)
Post on July 10, 2013 by Rob Schofield
4 Comments »
Print This Post
[UPDATED] Lest you have any doubts or fall for the bill of goods being peddled by the sponsors of the anti-choice legislation under consideration in the North Carolina General Assembly, listen to the words of House Majority Leader Paul Stam as he responded to a question from WRAL TV's David Crabtree on this past weekend's edition of "On the Record" – the relevant section (which appears below) took place about seven and half minutes into the program.
Here is the transcript:
Crabtree: Well if we cut to the chase, is this purely an attempt to limit abortions as severely as you can in North Carolina? And all the other things are just added to it "on the tree"?

Stam: Well it's partly that but not certainly not mostly that.
Stam then goes on to provide a detailed description of the bill and the myriad ways it limits access to and the availability of abortion services.
In other words, one of the bill's chief supporters — a powerful man who has long made no bones about the fact that oulawing abortion is one of his top priorities in public life — publicly admits that the at least one purpose of the controversial legislation is to "limit abortions as severely as you can in North Carolina."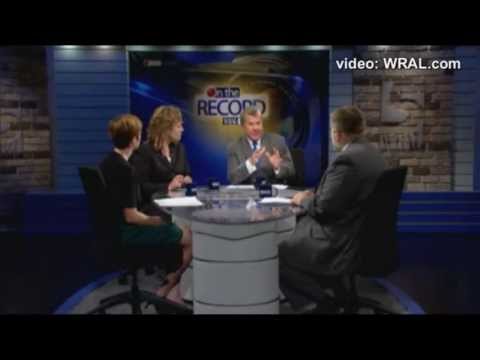 This entry was posted in Uncategorized and tagged abortion, Paul Stam, Reproductive rights. Bookmark the permalink.