Rocky Mount to Governor, General Assembly: Expand Medicaid!
Post on August 5, 2013 by Adam Searing
2 Comments »
Print This Post
After a recent community meeting we had in Rocky Mount, a group of citizens wanted to give a short message to Governor McCrory and NC legislators about the bill the Governor signed earlier this year blocking billions of federal dollars coming to NC to expand our Medicaid program under the Affordable Care Act: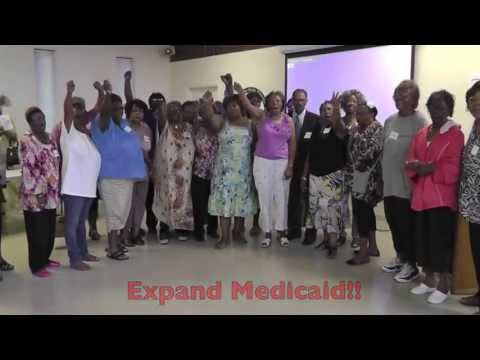 This entry was posted in Uncategorized and tagged ACA, affordable care act, McCrory, medicaid, ncga. Bookmark the permalink.