Sen. Stein: New voting restrictions un-American, offensive (video)
Post on August 16, 2013 by Clayton Henkel
3 Comments »
Print This Post
Since signing House Bill 589 on Monday, Governor Pat McCrory has focused on the voter ID aspect mandated by the bill calling it a 'common sense' measure.
But Senator Josh Stein says the bill includes dozens of other provisions that have received far less attention, which are clearly un-American. Specifically, the Wake County Democrat says he is troubled that this law eliminates the pre-registration of 16 and 17-year-olds to vote.
Stein says he also finds it offensive that since the bill was signed into law that local elections boards in Watauga and Pasquotank counties have moved to dial back the rights of college-age voters.
"The fact that you would eliminate an early voter site at the single largest precinct in a county that just happens to be on a college campus, and then even on election day they are merging three Boone precincts, which is more than 9,000 people, into a single precinct on the second floor with 24 parking spots, It's just so utterly transparent what they are trying to do," explained Stein.
Senator Stein joins us this weekend on News & Views with Chris Fitzsimon to discuss the Voter Information Verification Act .To hear a preview of that radio interview click below: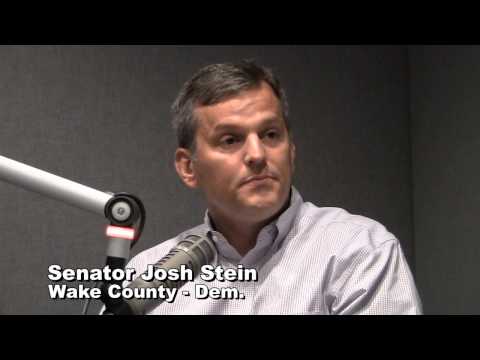 This entry was posted in Uncategorized. Bookmark the permalink.