Friday Lunch Links – Summer's Last Hurrah
Post on August 23, 2013 by Clayton Henkel
Comments Off
Print This Post
So here we are, the last Friday before a new year begins for North Carolina's public schools on the traditional calendar. Where in the heck did this summer go? And don't you wish you'd done more?
Well, for those of you wishing you had traveled more this summer, The Washington Post offers 40 fascinating maps that explain the world.
For those of you wishing you had read more this summer, there's still time!  Scroll through our archives and read some of the best work from Sarah Ovaska, Sharon McCloskey, Chris Fitzsimon, Rob Schofield, and Lindsay Wagner.
For those of you already wondering how to make back-to-school lunches more interesting, Buzzfeed offers 16 Ways To Make A Better PB&J. (While I liked the waffle iron idea, busy Moms might be more grateful for #7, the jelly-locking technique.)
For those of you feeling nostalgic for those good ol' school days, Kitchen Daily offers a look back at 10 Vintage Metal Lunch Boxes Worth Big Bucks.
Speaking of big bucks, NCAE President Rodney Ellis joins Chris Fitzsimon in the studio this weekend on News & Views. As you can imagine, Ellis has a thing or two to say about the 24-year-old former campaign staffers for Governor Pat McCrory, who received raises in excess of $22,000 after a salary freeze was put in place for other state workers. Click below for a preview of that interview: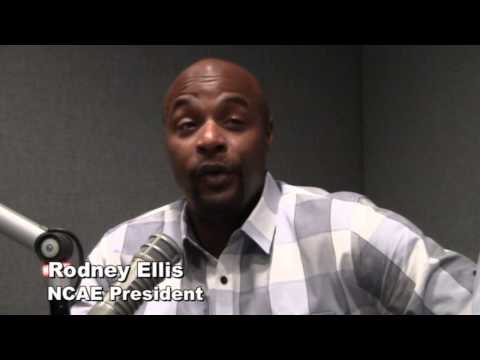 Finally, for those of you fretting over whether your child (or grandchild) will have the best teacher this fall, we leave you with this thoughtful letter from Chris Weaver, a charter school teacher from Asheville, who was recently named Best Teacher in Western North Carolina in a best-of survey published by the Mountain Xpress:
'While I appreciate the community value of the Best Of WNC and the shout-out from the Xpress readers in my school community, I am writing to relinquish the title of Best Teacher, because I know who the real Best Teacher is.

I teach at a public charter school. While my school grapples with the low per-student allotment and the dismal state teacher salary scale, I know that it is our children and teachers in our district public schools who are taking the biggest hit from the budget passed by the extremists in the North Carolina General Assembly and the governor's office.

I want district public school teachers to know that public charter school teachers are standing with you. Your students are our students. Teaching assistants are a necessity. Small class sizes are a necessity. Compensation for a hard-earned master's degree is essential. A state government that offers underpaid teachers $500 of taxpayer money to sign away their due process rights is an aberration.

Xpress readers, the Best Teacher in WNC and elsewhere in our great state in 2013-2014 is the teacher in your local public school who will not be demoralized and who does everything he or she can to meet the needs of every child, with less help, less money and more demands than ever before.

The Best School is the public school down the street or up the road. Our Best Administrators are struggling with being required to implement misguided decisions in the least-damaging way they can find while striving to sustain morale in their schools.

I know that [Mountain Moral Monday speaker] Rev. William Barber is right about the temporary nature of the current state political ideology, because we will go forward together and the power of our unity will be self-evident.

But right now, as school opens this year, I encourage people of all persuasions to go to our city and county public schools and say, "Thank goodness you are here. What do you need? How can I help?"

— Chris Weaver, Asheville'
This entry was posted in Lunch Links. Bookmark the permalink.