Senate to decide fate of Governor's vetoes following House overrides (video)
Post on September 3, 2013 by Clayton Henkel
1 Comment »
Print This Post
The NC House took less than an hour Tuesday to override Governor Pat McCrory's vetoes of two bills that would require drug screening for some welfare recipients, and broaden an exemption for the E-Verify immigration system.
Rep. Jim Fulghum, M.D. urged his colleagues to sustain the governor's veto of House Bill 392. He argued that the drug-screening bill failed to solve any real problems, and amounted to  'kicking a man while he's down.'
Rep. Dean Arp of Union County said supporting the governor's veto on this bill was a vote in favor of providing benefits to those taking illegal drugs.
Fulghum took exception to Arp's insinuation, but in the end the veto was easily overridden, 77-39. In addition to Fulghum,  Representatives Rick Catlin and Nathan Ramsey were the only Republicans in the House who voted to sustain McCrory's veto of H392.
The veto of the E-verify bill fell next, 84-32.
The NC Senate convenes Wednesday at 9:00 a.m. to vote next on the two vetoed bills. To hear a portion of Tuesday's House debate on H392, click below: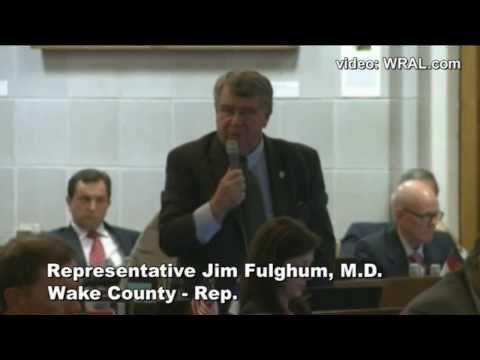 This entry was posted in Uncategorized and tagged drug-testing welfare recipients. Bookmark the permalink.