Lunch Links: Where's the trust? Moral Mondays return, water, water everywhere, and today's viral video
Posted By Clayton Henkel On September 16, 2013 @ 12:41 pm In Uncategorized | Comments Disabled
Well there was certainly no shortage [1] of coverage over the weekend of the on-going criticism of the state Department of  Health and Human Services and its embattled Secretary Aldona Wos.
Among the opinion pieces that stood out was Rose Hoban's take [2] on how HHS' increasingly icy relationship toward the  media actually harms the public. The editor for North Carolina Health News, who has found it difficult to get her questions answered after this story [3], explains:
'While this might sound just like a reporter grousing, the profound lack of transparency, the increasing suspicion on both sides and the frayed relationships have deeper ramifications – especially in the unfortunate event of a disease outbreak.

Gene Matthews, who was the lead counsel at the Centers for Disease Control and Prevention for more than two decades, said he believes public officials stonewall the media at their peril. "If you want the public to trust you in an emergency, you have got to be transparent on the normal days, build your credibility when the sun is shining," he said.  "People get much more suspicious in an emergency, when the dark clouds are around. The communication is more difficult. So you've got to demonstrate integrity and transparency ahead of time."'
Speaking of the need for transparency, President Obama [4] is delivering remarks in the White House Rose Garden today marking the fifth anniversary of the financial crisis, when the Lehman Brothers filed for bankruptcy protection.
USA Today's Kevin McCoy asks the worrisome question: Could it happen again? [5]
Across the pond in London, The Economist [6] takes note of the Moral Monday movement and the growing unrest in North Carolina politics.
Moral Monday # 18 [7] takes place today in Raleigh with several student groups leading the charge with an afternoon rally outside the Governor's mansion.
If you think the students are complaining solely about getting a voter ID, check out Sarah Preston's recent radio interview with Chris Fitzsimon. The ACLU-NC Policy Director explains election law changes passed this summer by the General Assembly go well beyond the ID requirement. An excerpt of the interview is below and you'll find the full radio segment here [8].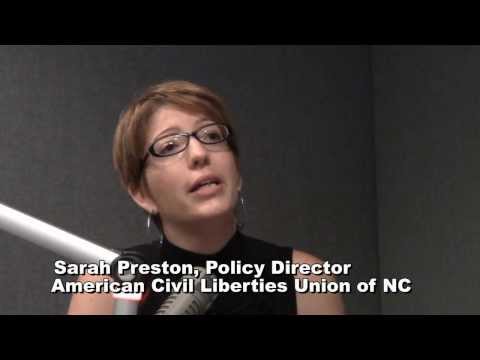 [9]
Now over the weekend I heard reporters on several occasions describe the flooding in Colorado as 'Biblical' and wondered — could it really be that bad? Well, there's an amazing collection of  aerials pictures from The Denver Post [10] that seems to justify that description.
On the subject of water, The Telegraph has a live stream [12] of today's efforts to raise the Costa Concordia – billed as the the biggest salvage operation of its kind in maritime history.
[12]
Finally, we'll leave you with this touching commercial [13] – titled Giving – from a Thai telecommunications firm  that's received more than 3.6 million views since it was uploaded last week. Its pay-it-forward message may just make you glad you used the last three minutes of your lunch break to watch it: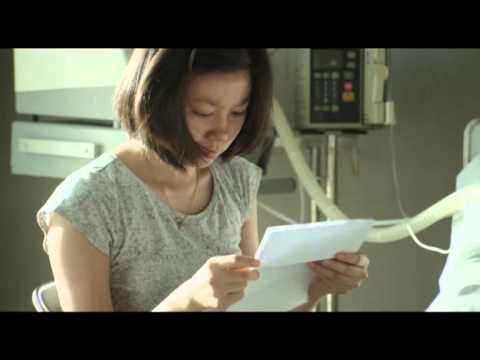 [14]
Happy Monday!
---
Article printed from The Progressive Pulse: http://pulse.ncpolicywatch.org
URL to article: http://pulse.ncpolicywatch.org/2013/09/16/lunch-links-wheres-the-trust-moral-mondays-return-water-water-everywhere-and-todays-viral-video/
URLs in this post:
[1] no shortage: http://pulse.ncpolicywatch.org/2013/09/16/mccrory-amazingly-oblivious-to-mounting-criticism-of-hhs/
[2] Rose Hoban's take: http://www.newsobserver.com/2013/09/15/3191990/how-a-bad-relationship-between.html
[3] this story: http://www.northcarolinahealthnews.org/2013/05/10/wos-says-decision-to-not-expand-medicaid-came-from-goodwin/
[4] President Obama: http://thehill.com/video/in-the-news/322407-watch-live-obama-speaks-on-the-five-year-anniversary-of-the-financal-crisis-
[5] Could it happen again?: http://www.usatoday.com/story/money/business/2013/09/08/legacy-2008-financial-crisis-lehman/2723733/
[6] The Economist: http://www.economist.com/news/united-states/21586290-many-tarheels-dislike-fruits-busy-legislative-session-months-mondays
[7] Moral Monday # 18: http://www.wral.com/students-to-rally-at-governor-s-mansion/12879700/
[8] find the full radio segment here: http://www.ncpolicywatch.com/2013/09/16/aclu-nc-policy-director-sarah-preston-discusses-voting-rights-privacy-rights-and-the-groups-2013-legislative-report-card/
[9] Image: http://www.youtube.com/watch?v=q2Xiz32Snkg
[10] The Denver Post: http://photos.denverpost.com/2013/09/14/photos-colorado-flood-damage-aerial-views/#37
[11] Image: http://pulse.ncpolicywatch.org/wp-content/uploads/2013/09/denver-post.jpg
[12] live stream: http://www.telegraph.co.uk/news/worldnews/europe/italy/10311659/Costa-Concordia-salvage-operation-live.html
[13] touching commercial: http://gawker.com/this-three-minute-commercial-puts-full-length-hollywood-1309506149
[14] Image: http://www.youtube.com/watch?v=7s22HX18wDY
Click here to print.