Lunch links
Posted By Chris Fitzsimon On September 20, 2013 @ 12:18 pm In Uncategorized | Comments Disabled
Here are your lunch links for this rainy Friday and today's abbreviated edition has no particular theme. It's more of a random collection of things that seem worth your time. 
[1]
First, on the national front, billionaire investor Warren Buffett weighs in [2] on the efforts by the far-right wing of the GOP to refuse to raise the debt ceiling as part of their obsession with defunding the Affordable Care Act. Buffet thinks it's dumb.
Meanwhile, Senator Rand Paul is invoking [3] the name of Charlie Sheen to describe how he is feeling these days about his efforts to grind government to a halt over a law he doesn't like.
Longtime state government reporter and columnist Scott Mooneyham has a thoughtful take [4] on the problems on the mess that is the state Department of Health and Human Services in his latest column.  Mooneyham addresses the "run government like a business" mantra so often chanted by politicians.
McCrory says he would like his agencies to operate like business. Government agencies, though, are not businesses. They can't declare bankruptcy; they can't decide to scale back and move away from a weak market; they can't turn away customers. For government, the shareholders and the customers are one and the same. Politicians who lose sight of that difference do so at their own peril.
Peril indeed, for all of us.
Speaking of DHHS and Secretary Aldona Wos, be sure and check out the latest effort [5] from Charlotte Observer editorial cartoonist Kevin Siers who as usual sums things up pretty well.
Governor McCrory's public schedule [6]  this morning includes a business/education roundtable at the N.C. Central School of Law which sounds interesting, but the event is listed as closed to the public and press, an odd decision about an appearance by the governor of the state at a public university. What's he afraid we will hear?
And finally, your musical interlude of day and no it's not the amazing Alabama Shakes who are playing at the Booth Amphitheatre  in Cary Friday night [7], though that's a show not to miss.
It's another rising star, the singer songwriter and often honky tonker Hayes Carll [8]who is playing in Raleigh Monday night [9].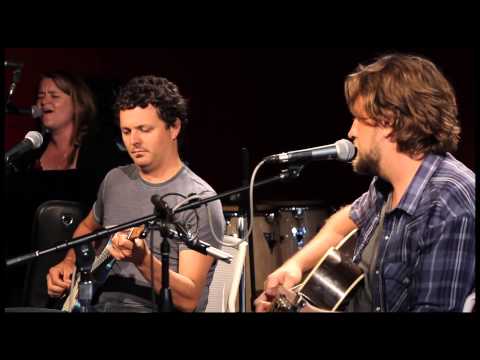 [10]
---
Article printed from The Progressive Pulse: http://pulse.ncpolicywatch.org
URL to article: http://pulse.ncpolicywatch.org/2013/09/20/lunch-links-119/
URLs in this post:
[1] Image: http://pulse.ncpolicywatch.org/wp-content/uploads/2013/09/vegan_lunch_620x413-150x1501.jpg
[2] weighs in: http://www.huffingtonpost.com/2013/09/20/warren-buffett-debt-ceiling_n_3960357.html
[3] Rand Paul is invoking: http://www.talkingpointsmemo.com/edblog/buddy-don-t-be-so-sure
[4] thoughtful take: http://www.dailyadvance.com/opinion/other-views/scott-mooneyham-nc8217s-health-human-services-department-no-rose-garden-2168007
[5] latest effort: http://www.charlotteobserver.com/2013/09/19/4326810/siers-cartoon-dhhs.html#.UjwjI65Wn0c
[6] public schedule: http://www.governor.state.nc.us/newsroom/public-schedule
[7] Booth Amphitheatre  in Cary Friday night: http://www.newsobserver.com/2013/09/19/3206555/alabama-shakes-try-to-outlast.html
[8] Hayes Carll : http://hayescarll.com/
[9] Raleigh Monday night: http://southlandballroom.com/2013/07/04/hayes-carll-w-corb-lund-the-hurtin-albertans-and-warren-hood-monday-sept-23/
[10] Image: http://www.youtube.com/watch?v=KJ_hexCfr2I
[11] Halloween Lunch Links: http://pulse.ncpolicywatch.org/2013/10/31/halloween-lunch-links/
Click here to print.