Cruzin' toward a shutdown? (Audio)
Posted By Clayton Henkel On September 25, 2013 @ 7:23 am In Uncategorized | Comments Disabled
Texas Senator Ted Cruz [1] began speaking Tuesday afternoon, and is (with an assist from Sen. Marco Rubio [2]) continuing to hold  [3] the Senate floor Wednesday morning detailing opposition to the Affordable Care Act. It's the latest effort to defund Obamacare.
North Carolina Congressman David Price [4] tells N.C. Policy Watch that he's deeply troubled that some members of Congress are willing to force a government shutdown to get their way on President Obama's health care reform law. Price appeared on News & Views with Chris Fitzsimon over the weekend to talk about the benefits of the health law and the latest budget battle.
Later today, the Democratic-controlled Senate is expected to strip the health care provision out of the continuing resolution and send it back to the House.
The federal government will shutdown on October 1st [5], if Congress does not pass a spending plan by the end of this month.
To hear an excerpt of Rep. Price's remarks click below, the full interview can be heard here. [6]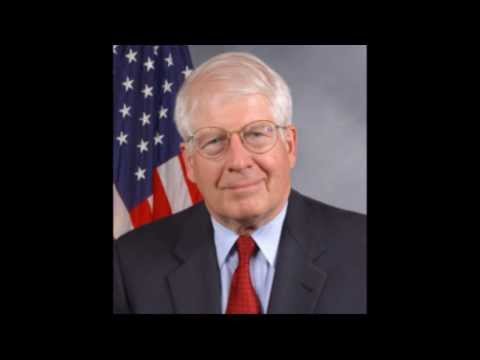 [7]
---
Article printed from The Progressive Pulse: http://pulse.ncpolicywatch.org
URL to article: http://pulse.ncpolicywatch.org/2013/09/25/cruzin-toward-a-shutdown/
URLs in this post:
[1] Senator Ted Cruz: http://www.cruz.senate.gov/
[2] Sen. Marco Rubio: http://www.rubio.senate.gov/public/
[3] continuing to hold : http://www.c-span.org/Events/Sen-Cruz-Continues-Floor-Speech-Senate-Procedural-Vote-on-CR-Later-Today/10737441638-1/
[4] Congressman David Price: http://price.house.gov/
[5] shutdown on October 1st: http://www.npr.org/blogs/itsallpolitics/2013/09/23/225462813/8-things-to-know-about-a-government-shutdown
[6] here.: http://www.ncpolicywatch.com/2013/09/24/congressman-david-price-discusses-the-budget-showdown-the-future-of-obamacare-and-the-struggle-to-address-gun-violence/
[7] Image: http://www.youtube.com/watch?v=lwqyuOAtOo0
Click here to print.