How the Affordable Care Act is succeeding in Roanoke Rapids and in North Carolina (Video)
Local cooperation, local commitment and hard work by community members across multiple counties were the key ingredients in evidence last week at the NC Justice Center's community meeting in Roanoke Rapids to explain the Affordable Care Act. Work with our community partners made the meeting  an enormous success that drew over 100 people.  The level of  interest and involvement came through as local health centers, legal aid offices and others in Halifax, Nash, Edgecombe and surrounding counties explained they have people already trained and ready to enroll eligible people in ACA plans starting October 1. Despite all the political back and forth about the ACA in Washington and Raleigh, as enrollment begins next week it is clear that North Carolina's tradition of local cooperation, volunteerism and hard work are coming together to make the law work for our local communities.
Our Justice Center staff also had the opportunity earlier in the day to meet with pastors from all over the multiple county area. These pastors already have plans in place to inform their communities about the opportunity of the health law and help people sign up who need assistance. Both meetings included extensive discussions about Governor  McCrory's and the NC General Assembly's decision to not accept federal money under the Affordable Care Act to expand Medicaid this year to 500,000 people – a decision that has not only hurt our citizens but also played a big part in loss of multiple jobs at the major hospital in Roanoke Rapids recently.
So, while the  political debate goes on, we at the NC Justice Center will continue to work with communities all over the state and make the Affordable Care Act a success in NC: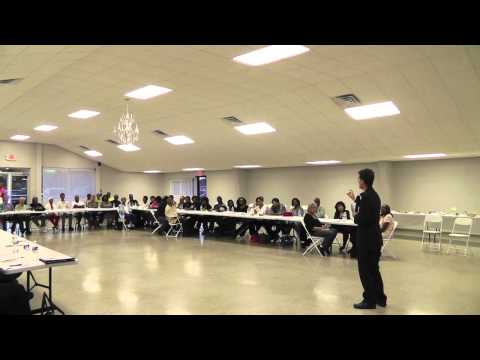 [1]