Lunch Links – Day #14 of the shutdown, pizza cocktails, the gilded throne, and music to make you smile
Posted By Clayton Henkel On October 14, 2013 @ 12:39 pm In Uncategorized | Comments Disabled
For those keeping score it's Day 14 [1] of the government shutdown, and there's growing concern the U.S. could exhaust its ability to borrow on Thursday if Congress cannot reach a compromise.
If your response is "So what?" take a moment to read this assessment by Christine Lagarde [2], the head of the International Monetary Fund:
"If there is that degree of disruption, that lack of certainty, that lack of trust in the US signature, it would mean massive disruption the world over, and we would be at risk of tipping yet again into a recession," Lagarde told NBC.
On the subject of the debt ceiling,  for folks who love infographics, the folks at Planet Money put together this: Everyone the U.S. government owes money to, in one graph [3].
[3]If you wonder why politicians can't work together and find common ground on some of these thorny issues, it may come down to the way our politicians are elected.
Bob Phillips, executive director of Common Cause North Carolina, notes that the partisan process in which districts are currently drawn fosters these ideological divides.
Phillips and the members of North Carolina Coalition for Lobbying and Government Reform will be in Charlotte Wednesday [4]  talking about why it makes sense for both Republicans and Democrats to embrace nonpartisan redistricting. He gave us a preview this past weekend when he appeared on News & Views with Chris Fitzsimon: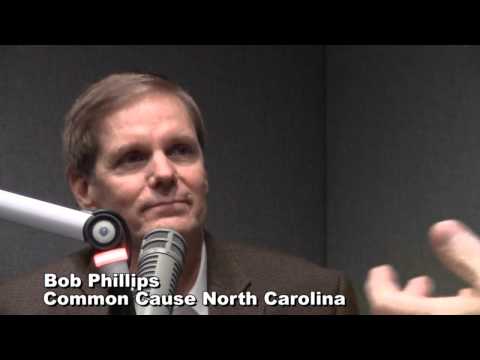 [5]
Another story that should be on your radar this week is Tuesday's state Supreme Court hearing in which the high court will consider whether North Carolina has an obligation to provide prekindergarten for at-risk students. Reporter Sharon McCloskey has a solid preview of the case on Policy Watch's main site [6].
On the not so serious side, perhaps you heard that Governor McCrory is looking to upgrade the bathrooms [7] over at the Executive Mansion. (His staff clarified Saturday that "not one penny" of public money will be used.)
[8]
Still, the $230,000 renovation budget mentioned in the original Associated Press story [9] had some of us wondering, how much was too much to pay for a bathroom redesign?
Thankfully, we found this UK site that examined the world's five most expensive bathrooms [8] that makes anything they decide to do at 200 N. Blount Street really look like a bargain!
Mark your calendars! We're just three days away from the NC State Fair [10] opening in Raleigh. Food writer Andrea Weigl shares that this year's crazy, calorie-laden concoction will be the Sloppy Joe doughnut burger [11].
If that sounds less that appealing, Buzz Feed reports that Pizza Cocktails [12] are all the rage on the West Coast.
Finally, to get you through the Monday doldrums,  we'll leave you with a couple music videos the Policy Watch team has been enjoying this past week. First, this gorgeous new Springsteen video shot by Chris Hilson: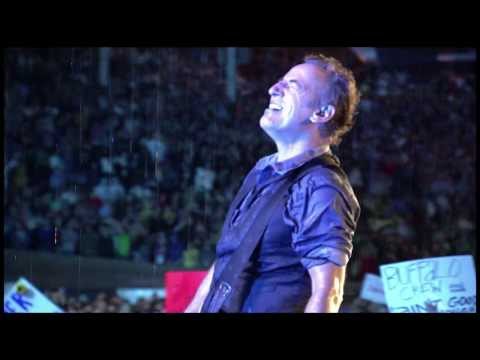 [13]
And for our early birds who like to be the first to read Chris Fitzsimon's column [14] each day – here's 6AM by Fitz and The Tantrums: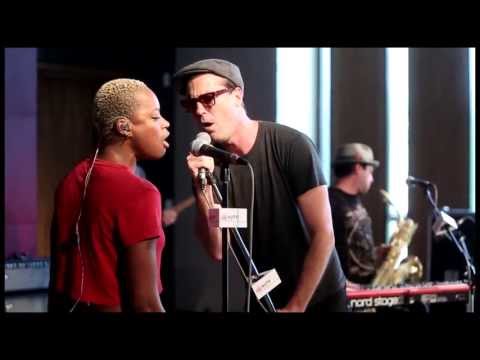 [15]
Back to work, have a great week ahead!
---
Article printed from The Progressive Pulse: http://pulse.ncpolicywatch.org
URL to article: http://pulse.ncpolicywatch.org/2013/10/14/lunch-links-day-14-of-the-shutdown-pizza-cocktails-the-gilded-throne-and-music-to-make-you-smile/
URLs in this post:
[1] Day 14: http://www.washingtonpost.com/blogs/post-politics-live/liveblog/live-updates-the-shutdown-7/?hpid=z1
[2] read this assessment by Christine Lagarde: http://www.independent.co.uk/news/world/americas/us-budget-battle-imfs-christine-lagarde-warns-americas-lawmakers-they-risk-pushing-world-into-recession-8877239.html
[3] Everyone the U.S. government owes money to, in one graph: http://www.npr.org/blogs/money/2013/10/10/230944425/everyone-the-u-s-government-owes-money-to-in-one-graph
[4] in Charlotte Wednesday: http://www.charlotteobserver.com/2013/10/13/4386520/advocates-renew-push-for-non-partisan.html#.UlwG1hCeb1U
[5] Image: http://www.youtube.com/watch?v=9v7kJl6c_7w
[6] on Policy Watch's main site: http://www.ncpolicywatch.com/2013/10/10/pre-k-at-risk-now-the-supreme-court-will-decide/
[7] upgrade the bathrooms: http://www.wral.com/about-those-bathrooms/12986920/
[8] Image: http://www.daveandlindsey.co.uk/a-look-at-5-of-the-worlds-most-expensive-bathrooms/
[9] Associated Press story: http://abclocal.go.com/wtvd/story?section=news/local&id=9283977
[10] NC State Fair: http://www.ncstatefair.org/2013/index.htm
[11] Sloppy Joe doughnut burger: http://www.newsobserver.com/2013/10/09/3267461/this-years-new-state-fair-food.html
[12] Pizza Cocktails: http://www.buzzfeed.com/tabathaleggett/pizza-cocktails-are-now-a-thing
[13] Image: http://www.youtube.com/watch?v=06fCMfcMnqk
[14] Chris Fitzsimon's column: http://www.ncpolicywatch.com/2013/10/14/monday-numbers-181/
[15] Image: http://www.youtube.com/watch?v=IxYoJIyVOkQ
Click here to print.