Lunch Links: Walk-ins, workplace equality, Election Day, watching the wag, plus Piano Guys!
Posted By Clayton Henkel On November 4, 2013 @ 12:51 pm In Uncategorized | Comments Disabled
If you're grabbing lunch in downtown Raleigh today, chances are you may see  a number of teachers and concerned parents gathered outside the State Capitol. Representatives from Public Schools First and the NC Justice Center are holding a noontime press conference to call attention to the impact of budget cuts, larger class sizes, and an end to teacher tenure.
To get a better idea of what has educators participating in this demonstration and other 'walk-ins' [1]across the state this week, check out today's Fitzsimon File [2] that details how much education spending has changed over the past five years. Also visit Your Soapbox [3], a new NC Policy Watch feature where teachers will be sharing their stories from the front lines of our public schools.
What else are we keeping an eye on?
The U.S. Senate could take a landmark vote on the Employment Non-Discrimination Act [4] as early as this week.  ENDA would outlaw workplace discrimination on the basis of sexual orientation or gender identity.  Senate Hagan has supported ENDA, while Senator Burr could cast a deciding vote in the Senate.
Chris Sgro, the executive director at Equality NC [5], spoke with Chris Fitzsimon about growing public support to end employment discrimination during his recent appearance [6] on News and Views: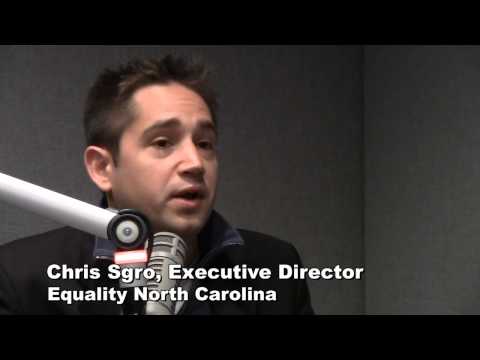 [7]
How does the issue poll outside D.C.?  In September, Public Policy Polling found that the vast majority of North Carolinians (73% [8]) think employers should not be able to discriminate against gay and transgender workers.
Don't forget! Tuesday is Election Day across our state for many municipal races. If you have any questions about where to vote or what you need to take to the polls in terms of identification, check out www.NCElectionConnection.com [9].
The National Commission on Voting Rights will be holding two hearings this Friday and Saturday to examine the state of voting rights in North Carolina. Learn how you can take part by clicking here [10].
The Brunswick County Board of Education also has a big vote coming up tomorrow night – whether to ban Alice Walker's Pulitzer Prize-winning novel [11] The Color Purple.
On a less serious note, NPR had an interesting tale (pun intended) last week on how dogs can actually pick up emotional cues from other dogs simply by watching the direction of the tail wagging. [12]
If you've ever read one of those wacky labels on a bottle of Dr. Bronner's [13] castile soap, check out this story in Mother Jones [14] on their battle against genetically modified ingredients.
Finally, I'll leave you with this fun video from The Piano Guys [15], who will be performing tomorrow at the Durham Performing Art Center: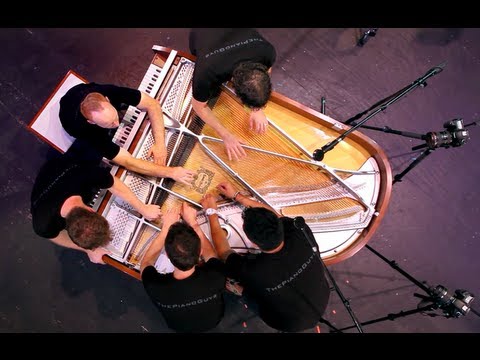 [16]
Bon Appetit!
---
Article printed from The Progressive Pulse: http://pulse.ncpolicywatch.org
URL to article: http://pulse.ncpolicywatch.org/2013/11/04/lunch-links-walk-ins-workplace-equality-election-day-watching-the-wag-plus-piano-guys/
URLs in this post:
[1] other 'walk-ins' : http://www.wral.com/nc-teachers-hold-walk-in-entering-schools-monday/13071587/
[2] Fitzsimon File: http://www.ncpolicywatch.com/2013/11/04/monday-numbers-184/
[3] Your Soapbox: http://www.ncpolicywatch.com/2013/10/30/your-soapbox-on-the-front-lines-educators-stories-inside-and-outside-the-classroom/
[4] Employment Non-Discrimination Act: http://www.washingtonpost.com/blogs/monkey-cage/wp/2013/11/03/memo-to-senate-republicans-your-constituents-want-you-to-vote-for-enda/
[5] Equality NC: http://equalitync.org/enda/
[6] recent appearance: http://www.ncpolicywatch.com/2013/10/22/equality-nc-executive-director-chris-sgro-on-marriage-equality-and-preventing-workplace-discrimination/
[7] Image: http://www.youtube.com/watch?v=K3BtOBNqZvE
[8] 73%: http://equalitync.org/latest/news/poll_seventy_three_percent_oppose_workplace_discrimination_directed_at_gay_and_transgender_workers/
[9] www.NCElectionConnection.com: http://salsa3.salsalabs.com/dia/track.jsp?v=2&c=gq6I6SvgrWcY0g%2F%2FOVFR%2BBW%2FwhtHFLDD
[10] here: http://www.ncpolicywatch.com/wp-content/uploads/2013/11/NCVR-Hearings-NC-flyer.pdf
[11] ban Alice Walker's Pulitzer Prize-winning novel: http://pulse.ncpolicywatch.org/2013/10/30/brunswick-county-school-board-may-consider-banning-the-color-purple/
[12] the direction of the tail wagging.: http://www.npr.org/2013/11/01/242126859/the-tails-the-tell-dog-wags-can-mean-friend-or-foe
[13] Dr. Bronner's: http://www.drbronner.com/
[14] Mother Jones: http://www.motherjones.com/environment/2013/11/dr-bronners-soap-gmo-labeling-washington
[15] The Piano Guys: http://www.dpacnc.com/events/detail/the-piano-guys
[16] Image: http://www.youtube.com/watch?v=0VqTwnAuHws
Click here to print.