TGIF Lunch Links, with plenty on DHHS, a civil rights hero and cold weather
Posted By Sarah Ovaska On January 17, 2014 @ 11:37 am In Uncategorized | Comments Disabled
I, for one, am glad it's Friday and I'm betting Aldona Wos feels the same way.
Wos, the state's Health and Human Services, had a blockbuster week with more reporting over the weekend about federal threats [1] to halt food stamps administrative funding, a day-long hearing Tuesday spent answering tough questions [2]at the legislature, and a group of doctors filing what they hope to be a class-action lawsuit [3] yesterday over delayed Medicaid payments to providers around the state.
Medical professionals lined up Wednesday [4] to share their concerns and thoughts about a DHHS plan to overhaul the state's Medicaid system, but Wos was at N.C. State University [5] to hear President Barack Obama speak.
Then, Public Policy Polling, a Raleigh-based polling firm whose election polls have been held up as some of the most accurate in the nation, asked North Carolinians what they thought about Wos.
Turns out they don't think much, with a 15 percent approval rating [6]for the state agency. (Questions on DHHS are about mid-way through the poll's results.)
In other news, more than 900 people came to a memorial service at N.C. A&T [7] to honor civil rights hero Franklin McCain, one of the Greensboro Four who died last Thursday and whose decision to sit down at a Woolworth's counter in 1960 changed our country forever, and for the better.
I'll cap off Lunch Links with an excellent video [8] the News & Observer had about what warm blankets and coats [9] mean to the many homeless living in the woods. Click here [9] to read the story that goes along with the video.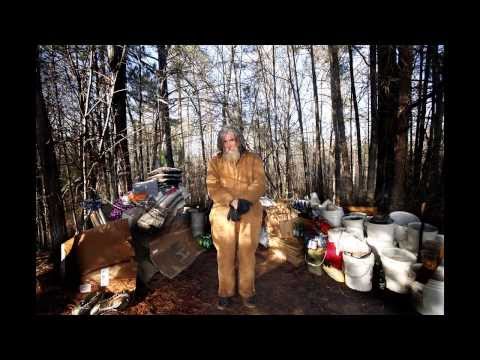 [8]
---
Article printed from The Progressive Pulse: http://pulse.ncpolicywatch.org
URL to article: http://pulse.ncpolicywatch.org/2014/01/17/tgif-lunch-links-28/
URLs in this post:
[1] federal threats: http://pulse.ncpolicywatch.org/2014/01/09/usda-tells-dhhs-food-stamps-problems-unacceptable-warns-it-may-suspend-admin-funding/
[2] answering tough questions : http://www.ncpolicywatch.com/2014/01/15/dhhs-wos-apologizes-for-problems-then-blames-obamacare/
[3] class-action lawsuit: http://www.northcarolinahealthnews.org/2014/01/16/docs-sue-dhhs-over-nc-tracks-trainwreck/
[4] lined up Wednesday: http://www.newsobserver.com/2014/01/15/3536274/health-care-providers-support.html
[5] Wos was at N.C. State University: https://twitter.com/BonitiTWCNews/status/423490223524556800/photo/1
[6] 15 percent approval rating : http://www.publicpolicypolling.com/main/2014/01/obama-mccrory-approvals-tick-downward.html#more
[7] memorial service at N.C. A&T: http://www.news-record.com/news/article_8ae53546-7eb5-11e3-b850-001a4bcf6878.html
[8] video: http://www.youtube.com/watch?v=npyLtJRBoT8
[9] warm blankets and coats: http://www.newsobserver.com/2014/01/16/3539718/some-of-triangles-homeless-dont.html
Click here to print.