Lunch Links: Hearts, sun, and best of the snowpocalypse!
Posted By Sharon McCloskey On February 14, 2014 @ 11:36 am In Lunch Links | Comments Disabled
Yes, it's Valentine's Day, and people stuck inside these past few days are scrambling. Stores have been closed, and many flower deliveries might be delayed.
Not to worry — today you can dig out and make up for the delay. You'll be digging deeper into your pocket, though. The Wall Street Journal reports [2] that prices of cocoa are up 9% this year, and flowers are always more expensive on this day. In fact everything — flowers, chocolate, wine, dinner, jewelry — costs more [3] on Valentine's Day.
And yes, the snow day(s) were fun, though most of us are stir crazy by now.  Thankfully the weather brought us entertainment while stuck inside — plenty of photos and videos of sliding cars, traffic jams and cute puppies in the snow. 
My favorite (now gone viral):  Durham Academy's school cancellation video. Here it is, one more time:
[4]
Life did go on elsewhere. Comcast announced it's buying [5]Time-Warner, a judge in Virginia threw out [6] that state's same-sex marriage ban, the Winter Olympics continued through a heat wave [7], the Duke – Carolina men's hoops game was rescheduled [8], and Beatles fans celebrated the 50th anniversary [9] of the band's debut in America (well, that was actually a week ago on Feb. 7).
In honor of that, and to bring you into the long weekend, here's my favorite Beatle, George Harrison and a few friends — Ringo Starr, Elton John, Phil Collins, Eric Clapton — with a message to make you smile.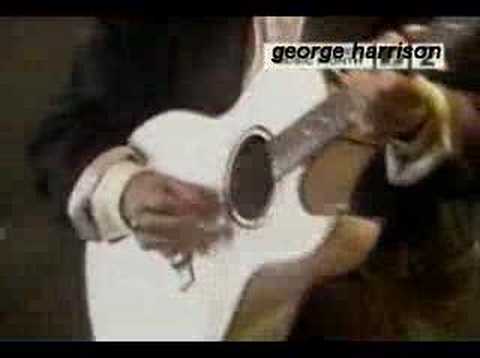 [10]
---
Article printed from The Progressive Pulse: http://pulse.ncpolicywatch.org
URL to article: http://pulse.ncpolicywatch.org/2014/02/14/lunch-links-hearts-sun-and-best-of-the-snowpocalypse/
URLs in this post:
[1] Image: http://pulse.ncpolicywatch.org/wp-content/uploads/2014/02/Valentines.jpg
[2] reports: http://online.wsj.com/news/articles/SB10001424052702304703804579381234107085804?mod=e2fb
[3] costs more: http://www.today.com/money/explaining-valentines-day-dinner-bill-2D12103266
[4] Image: http://www.youtube.com/watch?v=n3AcNus1ANI
[5] buying : http://www.newyorker.com/online/blogs/currency/2014/02/why-comcast-wants-to-buy-time-warner-cable.html?utm_source=tny&utm_medium=email&utm_campaign=dailyemail&mbid=nl_Daily%20(117)
[6] threw out: http://pulse.ncpolicywatch.org/2014/02/14/federal-judge-in-virginia-strikes-down-states-same-sex-marriage-ban/
[7] heat wave: http://nesn.com/2014/02/heat-wave-hits-sochi-winter-games-olympians-claim-effect-on-performance/
[8] rescheduled: http://m.si.com/3934649/duke-at-unc-rescheduled-for-thursday-feb-20/
[9] 50th anniversary: http://nypost.com/2014/02/10/best-and-worst-moments-from-beatles-50th-anniversary-special/
[10] Image: http://www.youtube.com/watch?v=yGKPHFrHVVY
Click here to print.