UNC's Roy Williams featured in new video urging Obamacare enrollment
Posted By Clayton Henkel On March 18, 2014 @ 2:00 pm In Uncategorized | Comments Disabled
With just 13 days of open enrollment left, the White House [1] is hoping to capitalize a bit on March Madness [2] and get more uninsured Americans to sign-up for health care coverage.
On Monday the Obama administration launched an ACA bracket that includes their own Sweet 16 – that is "The 16 Sweetest Reasons to Get Covered." Those reasons are accompanied by a collection of animated GIFs viewers can vote on while learning more about the Affordable Care Act and available subsidies.
The new site also features a You Tube video by UNC head basketball coach Roy Williams and Geno Auriemma, head coach of the University of Connecticut women's basketball team.
Watch their video below, and click here [3] to visit the ACA bracket.
To date, more than 5 million Americans have already signed up for coverage through the federal Health Insurance Marketplace [4]. The deadline to enroll for coverage this year is March 31st.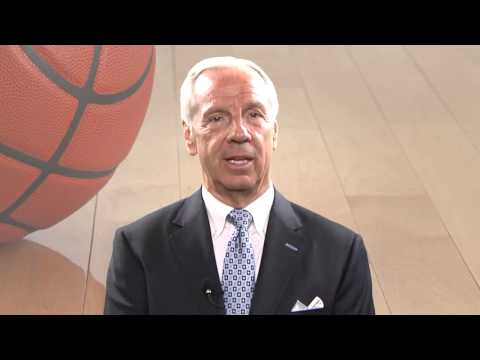 [5]
---
Article printed from The Progressive Pulse: http://pulse.ncpolicywatch.org
URL to article: http://pulse.ncpolicywatch.org/2014/03/18/uncs-roy-williams-featured-in-new-video-urging-obamacare-enrollment/
URLs in this post:
[1] White House: http://www.whitehouse.gov/
[2] March Madness: http://www.ncaa.com/interactive-bracket/basketball-men/d1
[3] here: http://www.whitehouse.gov/acabracket
[4] Health Insurance Marketplace: https://www.healthcare.gov/
[5] Image: http://www.youtube.com/watch?v=x4qhnHlOqGE
[6] Monday morning quarterbacking Obamacare enrollment surge : http://pulse.ncpolicywatch.org/2014/05/05/monday-morning-quarterbacking-obamacare-enrollment-surge/
Click here to print.