Atkinson: First priority must be to give all NC teachers a raise (video)
Posted By Clayton Henkel On May 2, 2014 @ 1:53 pm In Uncategorized | Comments Disabled
North Carolina's General Assembly reconvenes in less than two weeks and it's still unclear whether veteran teachers [1] or state employees [2] will see a pay raise this year.
Governor Pat McCrory has said raising the base salary for starting K-12 teachers is his goal, but available revenue [3] will determine if others see a jump in pay.
State Schools Superintendent June Atkinson, who joins us this weekend on News & Views with Chris Fitzsimon, says the state cannot afford to overlook any of its teachers:
"One of the first priorities must be to give all of our teachers a raise, " said Atkinson in a radio interview with NC Policy Watch.
Atkinson also shares her thoughts on the proposal by some lawmakers to ditch the Common Core and replace [4] it with new state standards, which have yet to be developed.
For an excerpt of Dr. Atkinson's weekend radio interview, click below: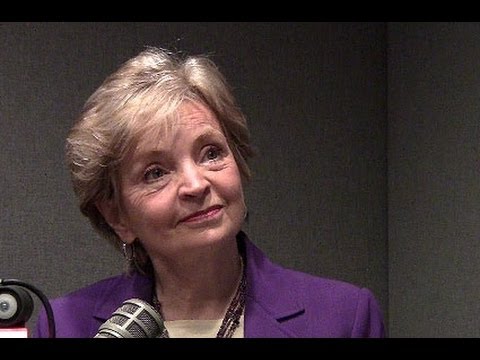 [5]
---
Article printed from The Progressive Pulse: http://pulse.ncpolicywatch.org
URL to article: http://pulse.ncpolicywatch.org/2014/05/02/atkinson-first-priority-must-be-to-give-all-nc-teachers-a-raise-video/
URLs in this post:
[1] veteran teachers: http://www.ncpolicywatch.com/2014/04/03/veteran-teachers-anxious-as-short-session-nears/
[2] state employees: http://www.seanc.org/news/seanc-in-the-news/cope-pay-raises-are-top-priority-in-upcoming-session/
[3] available revenue: http://www.wncn.com/story/25268439/mccrory-says-raises-for-all-linked-to-revenues
[4] replace: http://www.ncpolicywatch.com/2014/04/24/lawmakers-propose-ridding-north-carolina-of-the-common-core-replacing-with-home-grown-standards/
[5] Image: http://www.youtube.com/watch?v=-i-Wk77Pvik
[6] Observing the Labor Sabbath This Weekend : http://pulse.ncpolicywatch.org/2014/08/31/observing-the-labor-sabbath-this-weekend/
[7] ICYMI: The state of the U.S. Supreme Court (Full Video) : http://pulse.ncpolicywatch.org/2014/08/28/icymi-the-state-of-the-u-s-supreme-court-full-video/
Click here to print.