Several important items of note in the coal ash world this morning:
#1 – The Wilmington Star News reports that Duke Energy has begun moving with what one might describe as "all deliberate speed" (emphasis on deliberate) to remove more than seven million tons of coal ash from just one of its numerous dumps across the state — this one in New Hanover County. In the four-plus months since the removal commenced, 82,000 tons have been moved or roughly 1% of all that needs to come out. It is a testament to the massive nature of the problem and the absurd inaction by Duke and state regulators that things are this bad.
#2 -The Fayetteville Observer reports that the city of Sanford is treating coal ash liquid ("leachate") in its wastewater treatment plant and then discharging it (along, potentially, with nasty heavy metals) into the Deep River — something that, understandably, worries some environmental advocates.
#3 – Meanwhile, Gov. Pat "Standing in the bathroom door" McCrory continues to mostly ignore the problem. This new and powerful video from the good folks at Progress NC features a woman who lives near a coal ash dump and must now live on bottled water — apparently in perpetuity.  Not surprisingly, the Guv hasn't responded to her requests for a meeting.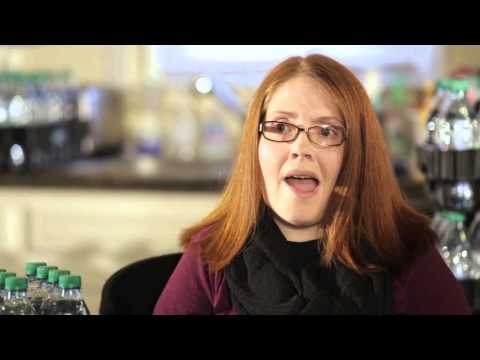 #4 – Finally, the League of Conservation Voters reports that NC Department of Environmental Quality (DEQ) hearings on the handling of coal ash from Duke Energy's multiple ash pits around the state begin tonight at simultaneous events in Asheville, Dallas (Gaston County), Eden (Rockingham County), and Wilmington. This is from the LCV's Weekly Conservation Bulletin:
Each of the hearings begins at 6:00pm. Concerned members of the public are encouraged to attend. Those who wish to speak should show up early in order to sign up.

Citizen conservation groups are working to turn out concerned citizens at all the hearings, and are planning a news conference at 5:30pm at the Gaston County hearing site in the town of Dallas. Members of the concerned public are invited to appear for the advance news event as well. The Dallas hearing will particularly address the Riverbend Steam Station, and will be held in the Gaston College Myers Center Auditorium (201 Highway U.S. 321 South, Dallas, NC 28034).

The planned message from citizen conservationists will emphasize that all of Duke's unlined, leaking coal ash sites across North Carolina are high risk and should be cleaned up by moving the toxic coal ash to dry, lined storage away from rivers and groundwater. The communities and people of our state deserve to have clean water, protected from the threat of toxic coal ash pollution.

None of the sites are in fact "low risk" and they cannot safely be capped and left in place to continuing seeping into our water supplies. More than 200 seeps from Duke's coal ash pits collectively send about three million gallons a day into our waters. It is past time for DEQ to order swift cleanup of these continuing pollution sources.

The other three March 1 sites are

Asheville: AB Technical Community College Ferguson Auditorium, 340 Victoria Road, Asheville NC 28801
Eden: Eden Town Hall, 308 East Stadium Drive, Eden NC 27288
Wilmington: Cape Fear Community College, room N-202, 411 N. Front Street, Wilmington NC 28401.

Eleven additional hearings will follow in future weeks, between March 10 and March 29.