There was a point Thursday when it appeared on social media that Senator Thom Tillis was on the fence about supporting Donald Trump's pick for U.S. Education Secretary.
But hopes to shift Tillis to a "No" vote were dashed late this afternoon when the state's junior Senator made it clear he would support Betsy DeVos, in part because of her support for school choice.
The News & Observer reports:
"I'm for her," Tillis said, mentioning DeVos' stances on increasing opportunities for charter schools and school choice.

Tillis, who served as speaker of the House in North Carolina before taking office in the U.S. Senate in 2014, said school choice is working in his home state and DeVos would champion those types of programs. He noted programs like North Carolina's opportunity scholarship for kindergarten through high school students to attend private schools with government tuition assistance.

DeVos, Tillis said Thursday, won't pile on federal education mandates for states and local school districts if she's confirmed by the Senate.

"She's talking about giving states the ability to turn a trend around – which is (the trend of) failing public schools. Not all of them. There's a lot of good ones," Tillis said. "We owe to these kids to come up with solutions to fix it for this generation, not the next generation."
Tillis joins North Carolina Senator Richard Burr who was adamant earlier this week in his support for DeVos, a key contributor,  to head the U.S. Education Department.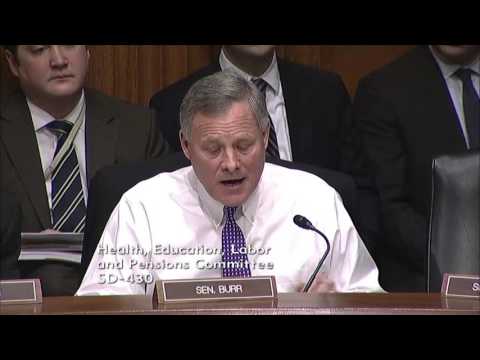 A vote before the full Senate could come early next week.