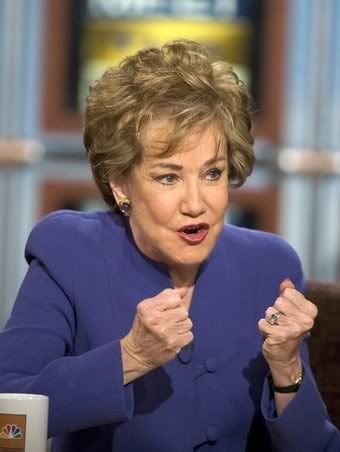 They say that really awful decisions often get made when they are done behind closed doors, in secret, and without much input from interested parties. Think Bay of Pigs, Castro's exploding cigar, Dick Cheney's energy policy, and so on. Well, the NC Senate finally unveiled its first crack at a budget this afternoon, a budget largely put together out of the public eye, and it shows. In this budget the honorable Senators eliminate all funding for NC's expanded sliding-scale premium child health insurance program for working parents. (The NC House had reduced funding to deal with federal issues, but kept enough in to keep the program ready to open next year with a new Congress – $1.7 million.)
Even worse, NC Senators, all of whom by the way have free – yes, that's right, they don't pay any premium – health care provided by the taxpayers through the NC Health Plan, propose in their budget to close NC Health Choice, NC's affordable health insurance plan for working parents that serves over 100,000 kids, to new families beginning September 1 of this year. Yes, families looking for affordable coverage for their kids will be told, "Too bad, mom and dad. We couldn't find the extra $8.3 million the House came up with, so we are shutting you out. Maybe next year." Or perhaps they should run for the NC Senate.
Now, the NC Senate is notorious for playing these sorts of silly games with health insurance coverage for kids. Put something outrageous in your proposed budget, get the public riled up, use it as a negotiating point. I understand political gamesmanship, but NC Democrats hurting children while they play like seven-year-olds trading for Pokémon cards seems a little much. Surely they could come up with some other points with which to lambast their colleagues in the House. The problem with a freeze on enrollment in Health Choice, or any health insurance program, is that word gets around, people stop applying, and enrollment nosedives. We did a freeze on Health Choice enrollment once before back in 2001 and it was a disaster. The program took a couple years to recover and many kids lost coverage. With the economy like it is, I don't think we need to hurt NC families, we need to help them – and denying them affordable health coverage sure isn't helping.
I can't understand why the debate in the Senate isn't over how many more kids we could help with affordable health coverage. For $13 million more in state money in addition to the $7 million allocated last year, we could thumb our noses at the federal government and start NC Kids Care immediately.
Finally, what the heck is the political calculation here? Will NC Senator Kay Hagan, currently running against US Senator Elizabeth Dole, vote for this budget? Health insurance for kids is one of her signature issues against Dole and she's going to give that up just when it looks like she might have a chance of winning? What about NC Senator and candidate for Lieutenant Governor Walter Dalton, who made much hay in his campaign about his desire to make health coverage more affordable? And current Lieutenant Governor Beverly Perdue, who has made health coverage for all children a signature issue of her gubernatorial campaign, is now in the uncomfortable position of having to deal with this mess.
Why are we even having this debate? Nationally, Democrats and a large section of moderate Republicans are united around efforts to expand health insurance to more children. Why is the NC Senate running against this trend with policies that look more like those coming out of the Bush administration? I guess back where they draft the budget there aren't very many people asking these sorts of hard questions.