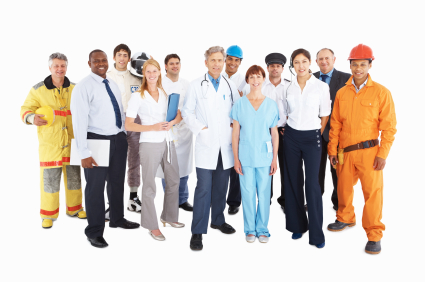 In a must-read blog post, respected economist Timothy Bartik takes down the pernicious myth that "government doesn't create jobs."
This myth, Bartik writes, is based on a "profound misunderstanding" of how the economy works.  That it's commonly held by policymakers contributes to misguided economic policies that fail to take into account the important role that government investments and services play in the economy.
But a more perceptive analysis recognizes that all sectors of the economy ideally can provide productive goods and services that can help contribute to greater well-being. Our economy is interdependent. The value of what we produce, and the number and quality of jobs, can be affected by all sectors of the economy… This includes the government.

[snip]

But more importantly, if government provides productive services, it helps support the private economy. These supports include a legal system of property rights, a criminal justice system that preserves public order, roads and other transportation infrastructure that facilitate commerce, and human capital development programs that develop the skills of the labor force.
Bartik's words are strongly supported by the evidence from a considerable body of research demonstrating how many public investments do indeed create jobs and strengthen the economy.  It's only when there's widespread recognition that "at any given point in time, the path to greater prosperity potentially may be found in any sector of the economy" will we be able to focus on developing and implementing cost-effective policies to create jobs and promote shared prosperity.  And oftentimes, particularly when unemployment is high, the sector with the greatest social and economic return on the next investment dollar is the public sector.