The snow day's over, but the Super Bowl's just days away. Here's a few off-the-beaten path football bits to chew on.
They may not look it, but offensive linemen are the smartest players on the field. So says the author of  this story, free over at Byliner:
Offensive linemen, their socks drooping down to their ankles, jerseys stretched tight over their guts, waddle to the line of scrimmage and briefly get in the way of the defense before falling to the ground and struggling to get back up. They come walking off the field and plop down on the bench, steam curling up around them like smoke from a barbecue pit.

Too bad fans can't peer inside the players' heads, because then they'd see complicated circuitry that operates without a kill switch. The behemoths of the offensive line are thinking men, forever processing defensive formations and alignments and calculating how to attack them, while simultaneously obsessing about things such as which foot to move first at the snap and how to position the hips for optimum leverage.
Is the same true for the players on the Denver Broncos and the Seattle Seahawks?  Or are they too clever by half? Check out this discussion at the Wall Street Journal about how the teams have avoided plenty of calls on their controversial pass plays. (Can you say "Omaha"?)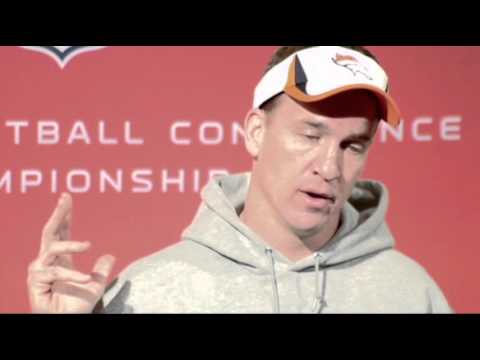 The $765 million settlement in the widely-reported NFL concussion litigation is in jeopardy, as U.S. District Judge Anita Brody rejected the deal earlier this month as inadequate for the more than 4800 players who sued the league. Read more about what that means for the players and the lawsuit here.
Benefits from that settlement will not, of course, inure to college football players – the only people in a billion-dollar industry who do all the work and reap none of the gains. Not only do they lack funds for medical costs associated with concussions, in many instances they're on the hook for their own medical expenses incurred because of a football-related injury. This week, though, some of them are pushing back. Here's Northwestern quarterback Kain Colter this week announcing player requests to be represented by a union. It's not about getting paid, Colter said; it's about giving players a seat at the table to negotiate things like better medical coverage and academic support.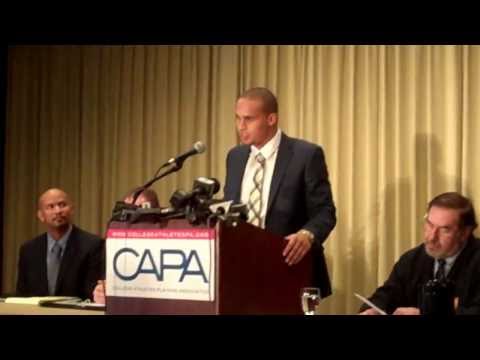 Finally, no Super Bowl would be complete without the commercials. No spoilers here, just some of the best over the years.
Go Broncos!!