More and more students these days work hard to juggle school, work, and family in order to attain postsecondary credentials. More than one in four community college students nationwide are also parents.
Access to reliable, quality child care is critical for the postsecondary success of these student parents. And with that educational success comes the potential for building greater economic security, in turn creating thriving communities and a stronger economy.
But for many students with caregiving responsibilities, the cost of quality care is simply out of reach. The average annual cost of full-time care at a child care center in North Carolina is approximately $8,500 per child, an amount that is unaffordable for many working families, much less those trying to also invest in their education.
North Carolina's subsidized child care program helps reduce the high cost of child care for low-income families and ensures that parents have the supports they need to maintain employment and pursue education.
Watch Kemonie's story to learn more about how crucial North Carolina's child care subsidies program is to the success of our families and communities.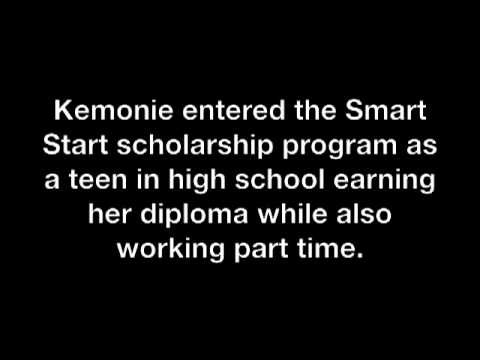 This post is part of a blog series on the crucial role of quality early childhood education and child care in caring for our youngest residents, creating thriving communities, and promoting a healthy economy. Learn more about the programs we are discussing this week and take action here.